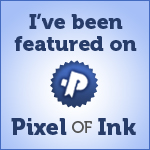 Amazon
She's not only a great writer, but she's an awesome story-teller! I'm looking forward to reading more of her stories, and I'm very excited to have found a new author to put on my "favorite's" list.
I was going to take it on the plane/vacation with me for something to read because I do like Highland romance stories. I started to read the book a few days before I was to leave and I really enjoyed enough that I really didn't want to put it down. Needless to say I finished the book before I left for my trip.

I cannot get more honest than this - I loved this book by Carol A. Spradling! The storyline was fantastic, with lots of twists and turns. The characters were well developed and each so unique...This was a great book, and cannot wait to read Barron's story! It was a pleasure to read Ms. Spradling's work!
Amazon
This book was a page turner for me! Though it wasn't a similar story as the Time Traveller's Wife it had a great unique story with lots of plot twists and I really enjoyed the characters. I'm definitely going to be reading the sequels and other works by this author.
Amazon
This book was interesting to the point I didn't want to lay it down. I read the first book in this series and in my opinion I liked this one even more. I am anxious now for part three. Anyone who enjoys time travel I am sure they will like this book as much as I did. This book certainly deserves five stars.
Amazon
To say it held my interest until the end is putting it mild . It seemed like there was always a surprise turn of events.

Amazon
Had a hard time putting this book down. I wasn't able to guess what happened next and I fell in love with the characters. Loved the ending!


Clean Romance Reviews
This is definitely one to keep you up reading all night.
Amazon
I couldn't put it down once I started reading it. Was not what I expected when I started it. The author has a way of making you feel you are sitting right there with her watching her mind unfold in this story. Highly recommend it.
The Long and Short Reviews
...The ways she pulls everything together to defeat the bad guys is amazing.
...She kept me reading in a hurry
.
Single Titles
...compelling and could not put the book down.
Seriously Reviewed ...I was up into the wee hours of the morning...
...Ms Spradling is a very talented author and I enjoy her work.
Happily Ever After
... this one is not to be missed.
Bound by Honor
Cost of Freedom